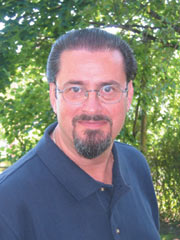 A self-confessed "creative soul", Arnold Machtinger's career in photography has been a journey of discovery as he pursues the artistic exploration of new techniques. His familiarity with conventional photography quickly developed into a fondness for innovative techniques that would broaden his horizons and allow him to capture images beyond the frame through a variety of mediums. His philosophy of photography is about light. Machtinger considers lighting to be the key in a successful image. The direction of light. The intensity of light. The quality of light. Where shadows are. Where the highlights are. The photographic objective is to see the light in an image and then capture and reproduce the light with deep rich colour and depth of field.

Through his creative pursuits, he was introduced to high end ink jet prints on watercolour paper (giclee fine art prints), being one of the first clients of Nash Editions in the early 1990's and today is recognized as one of the early pioneers to adopt this technology that marries photographic and digital techniques to produce high quality fine art prints.

In addition to landscape and event photography, Arnold has photographed many celebrities including Bill Clinton, George Bush Sr., John Major, and the Prince and Princess of Japan. His work is exhibited extensively, in many private and corporate collections.

His latest exhibition at the Joseph D. Carrier Art Gallery of the Columbus Centre in Toronto was the culmination of four years work and is part of a continuing search to represent the beauty of the mythical Canadian wilderness.